Optical couplers
Optical couplers, also called splitters, are passive devices that distribute optical power. They are designed to split or combine the received signal, providing it with one or more outputs.
They are used in P2MP and WDM networks, where optical signal coming from a central facility, with different power and length, is divided among many subscribers.
Optical couplers provide the advantages of  high reliability, stability and directionality, while providing low losses.
Filters:
Choosen filters:
Clear all filters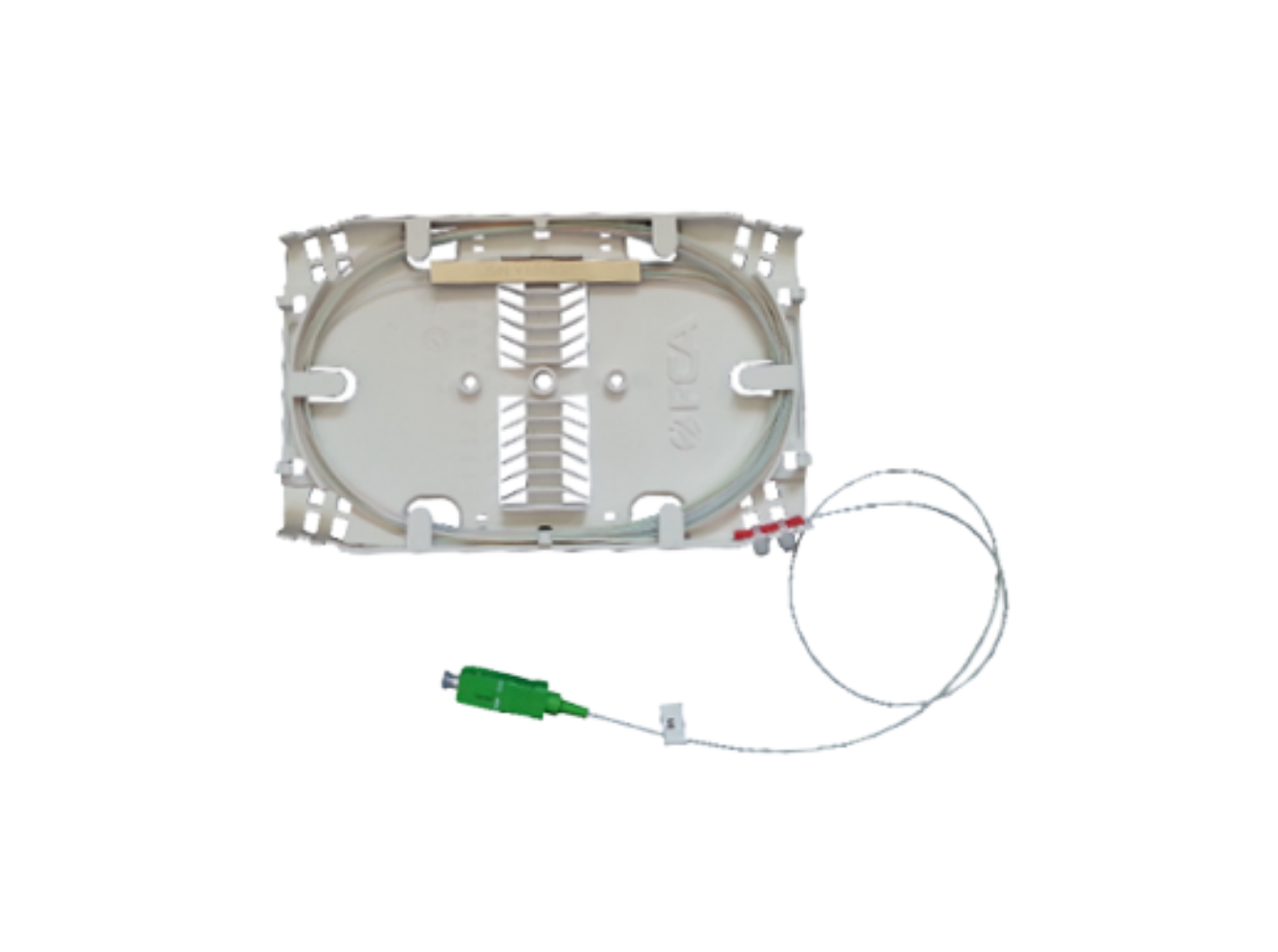 S-PL-104-TRAY-900-SCA/NC

Fiber Optic Splitters 1×4 PLC
Housing type
mini metal box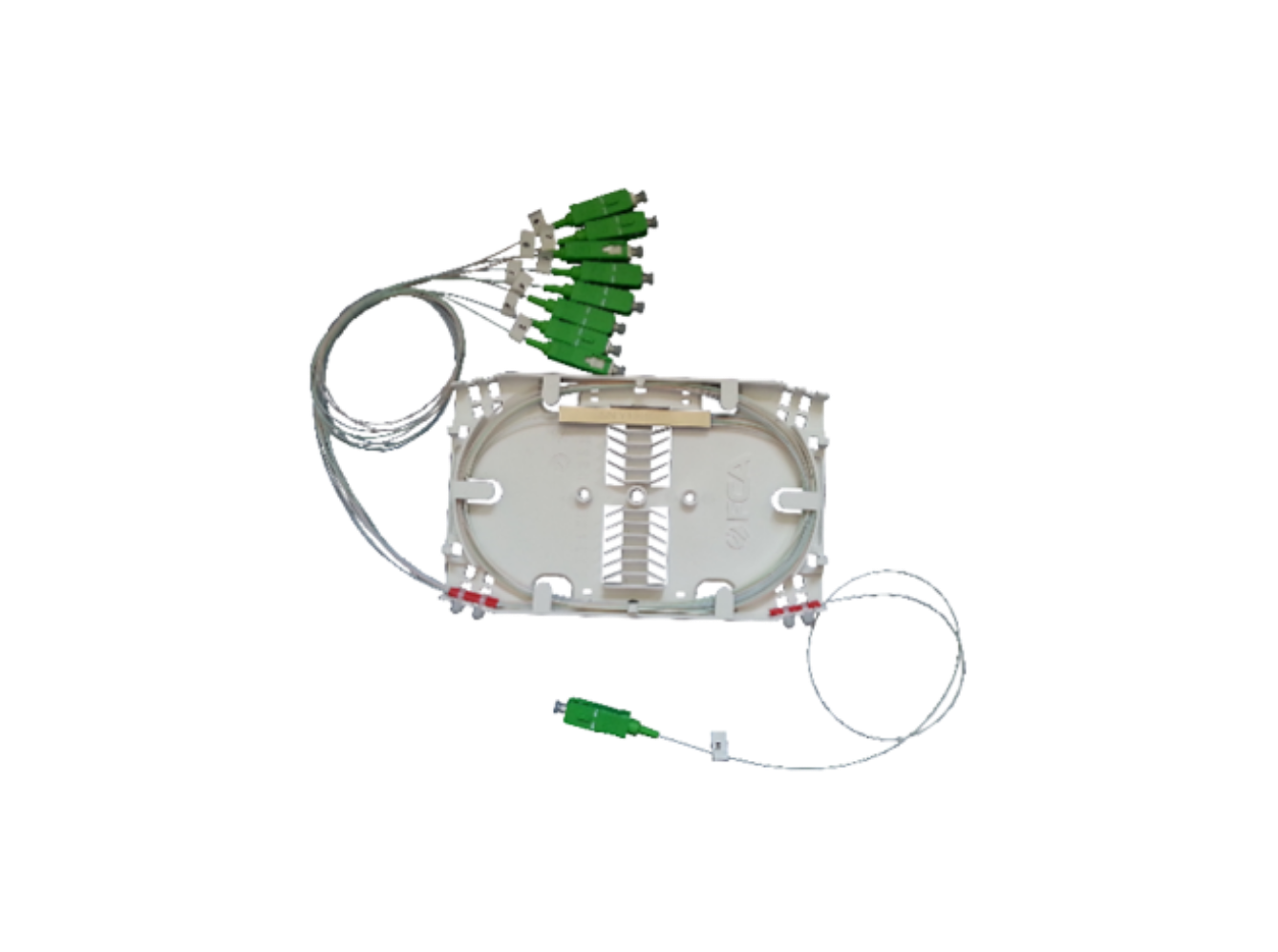 S-PL-104-TRAY-900-SCA

Fiber Optic Splitters 1×4 PLC
Housing type
mini metal box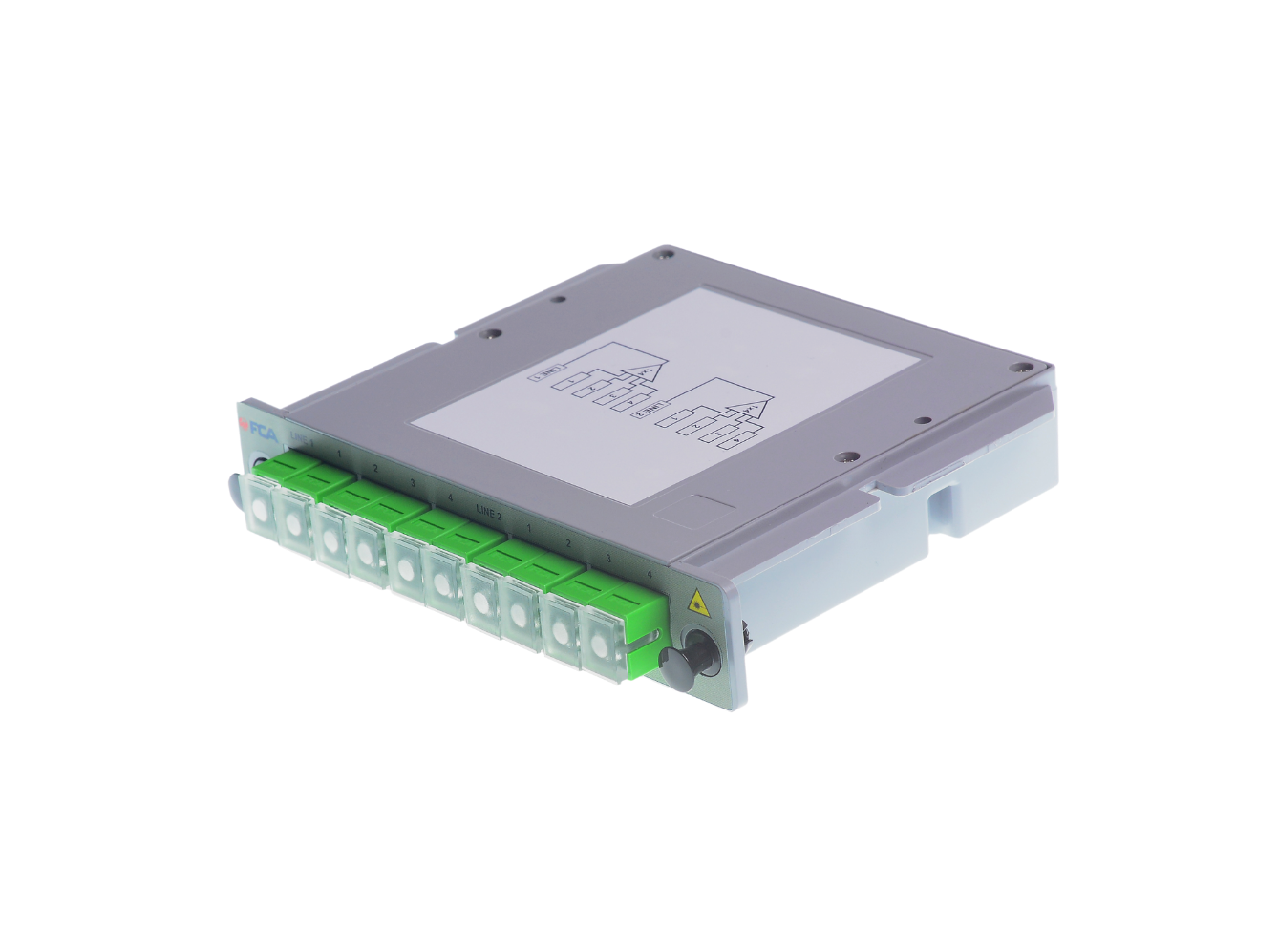 S-PL-104-PLGX-1-SCA

Fiber Optic Splitters 1×4 PLC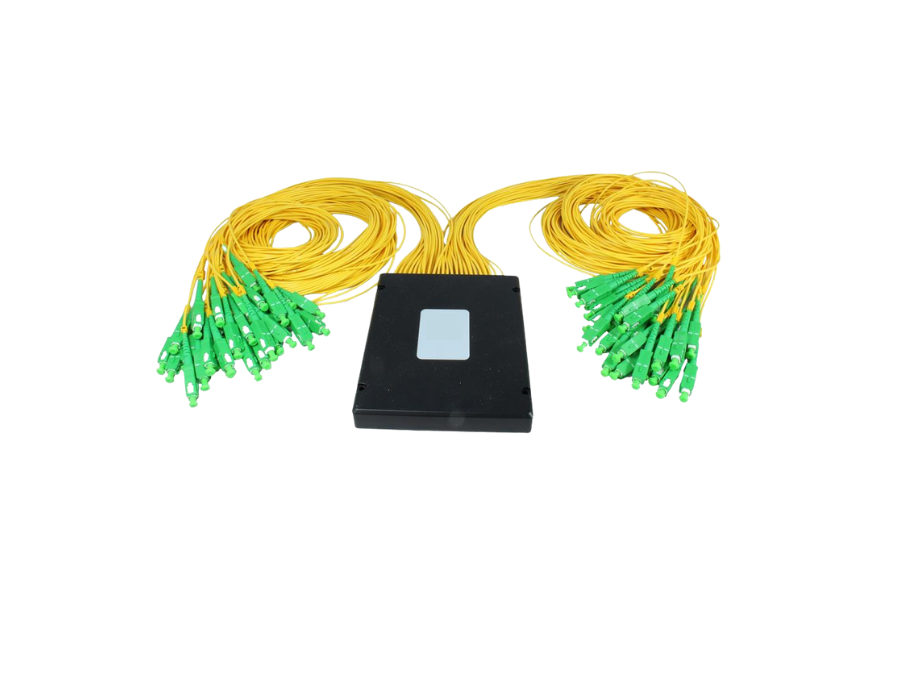 CO-S-PL-164-BB-2000-SCA

Fiber Optic Splitters 1×64 PLC CONNECTICO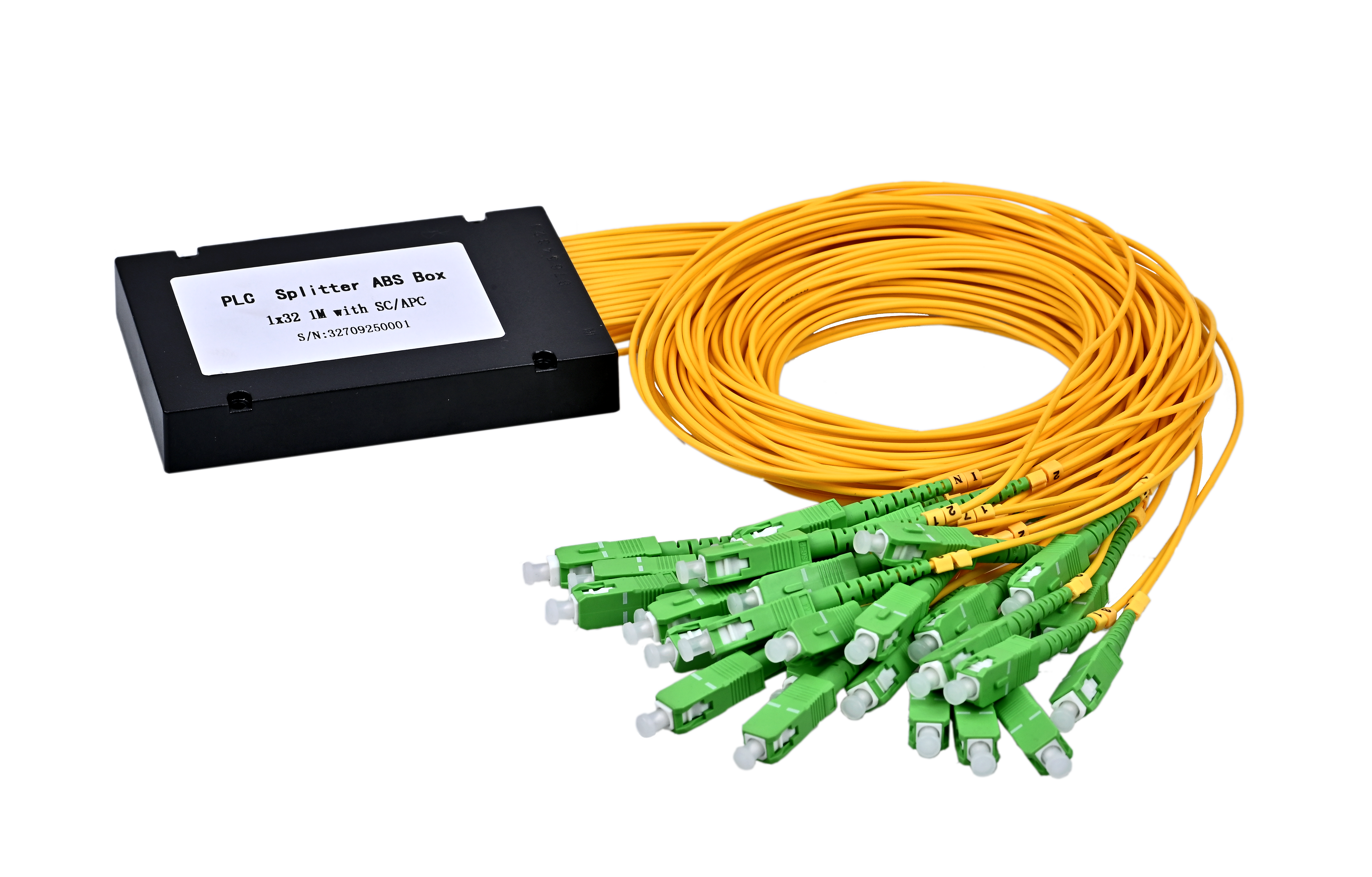 CO-S-PL-132-BB-2000-SCA

Fiber Optic Splitters 1×32 PLC CONNECTICO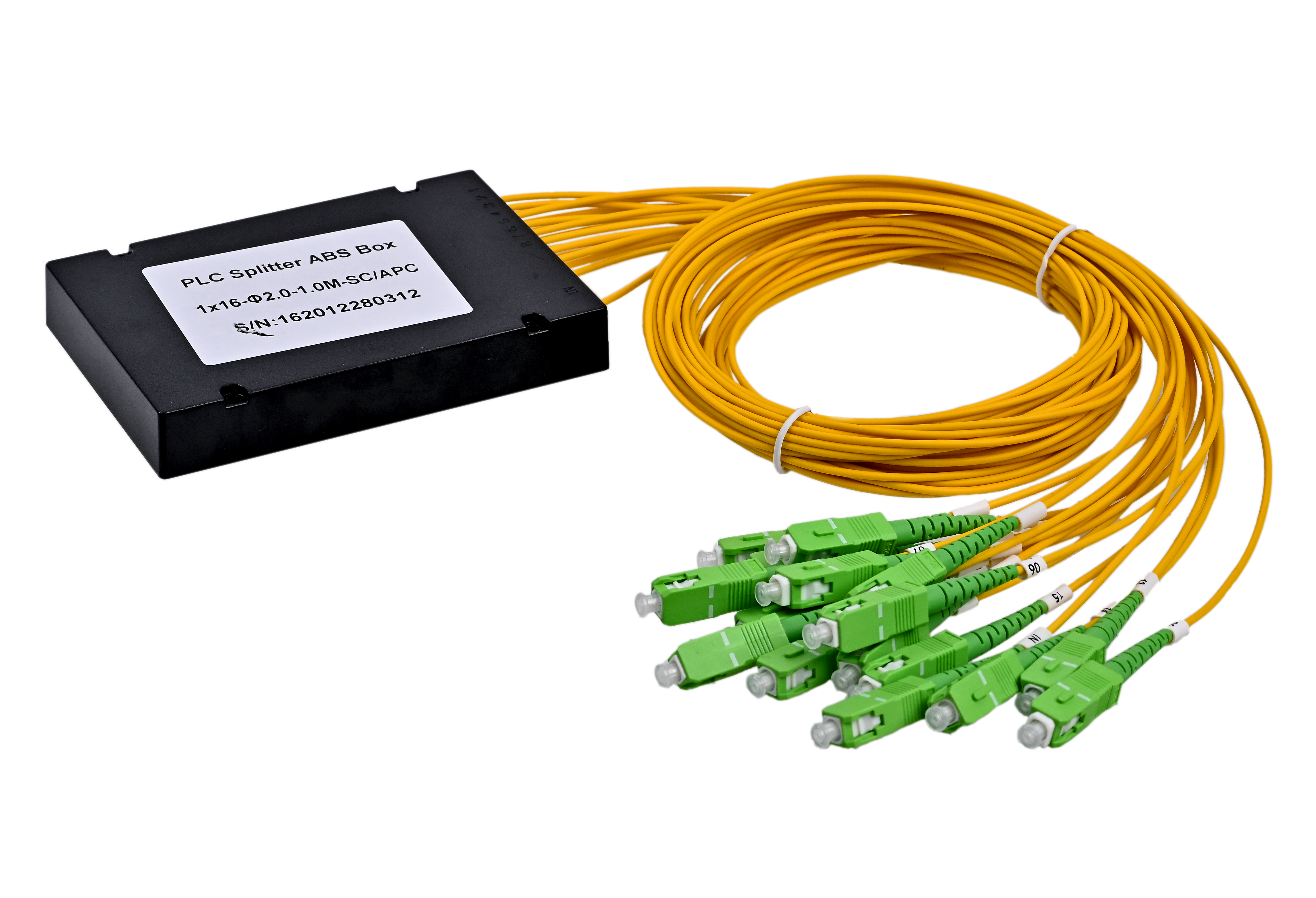 CO-S-PL-116-BB-2000-SCA

Fiber Optic Splitters 1×16 PLC CONNECTICO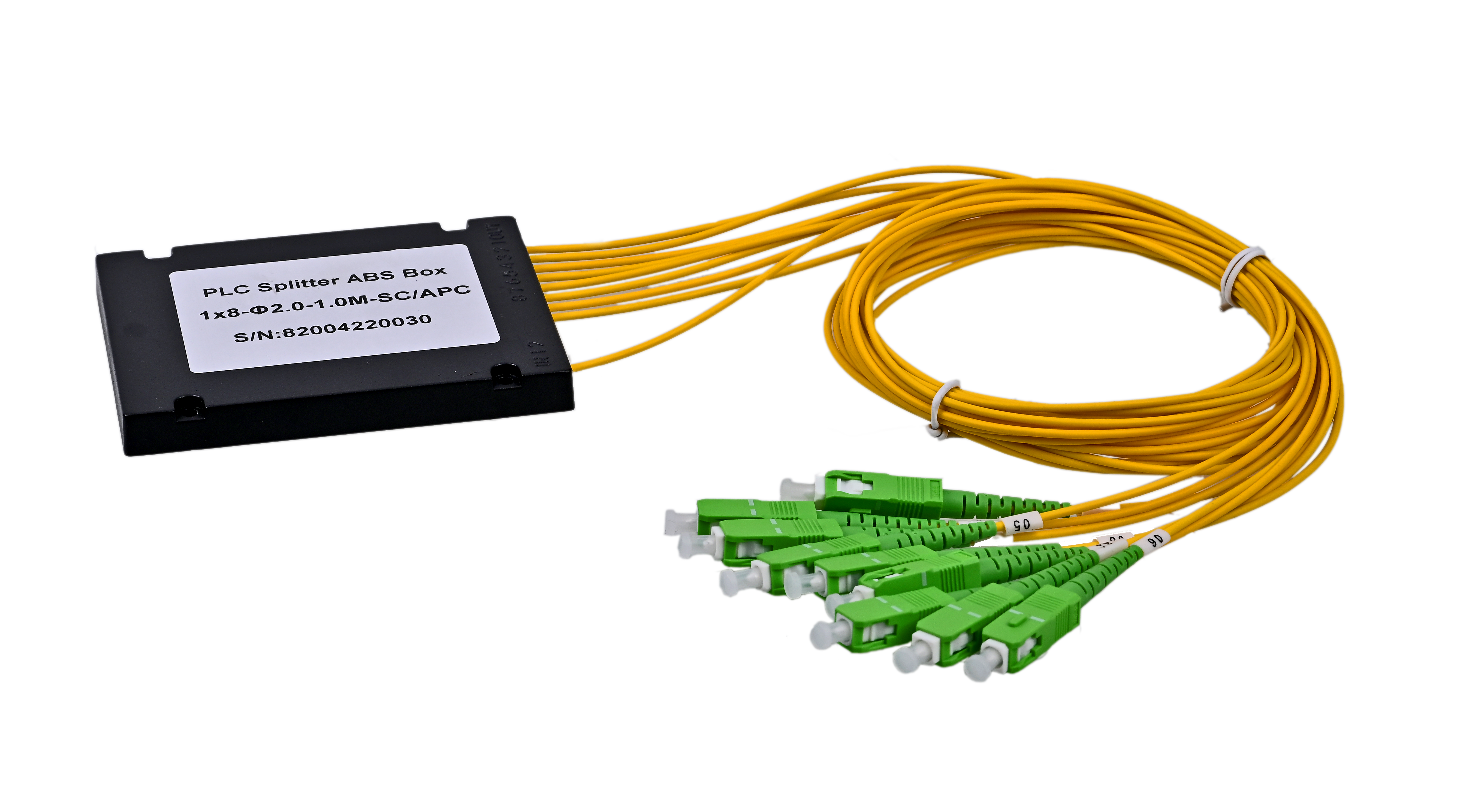 CO-S-PL-108-BB-2000-SCA

Fiber Optic Splitters 1×8 PLC CONNECTICO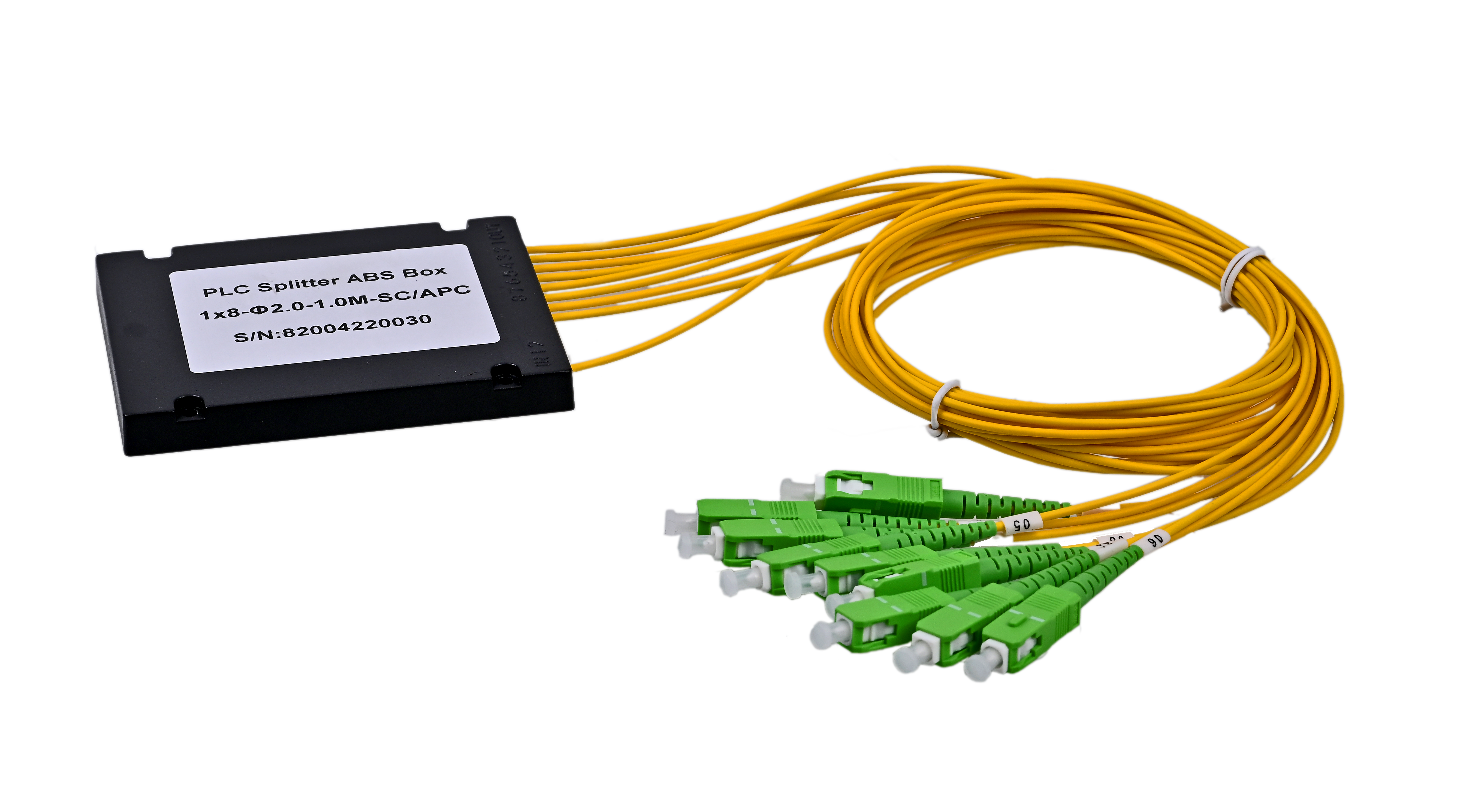 CO-S-PL-104-BB-2000-SCA

Fiber Optic Splitters 1×4 PLC CONNECTICO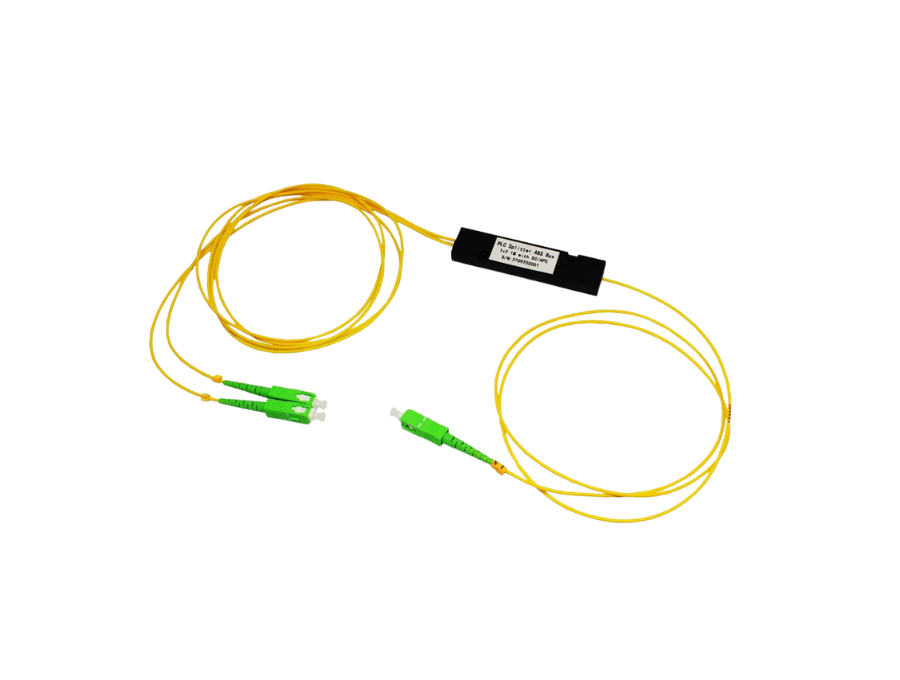 CO-S-PL-102-BB-2000-SCA

Fiber Optic Splitters 1×2 PLC CONNECTICO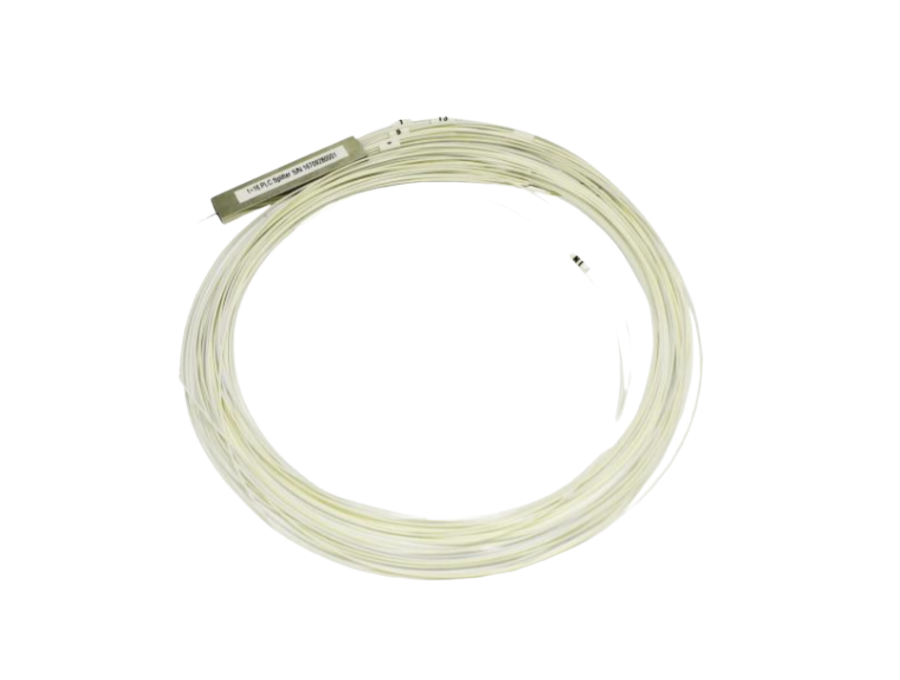 CO-S-PL-164-TUBE-900-SCA

Fiber Optic Splitters 1×64 PLC CONNECTICO
Housing type
Mini metal box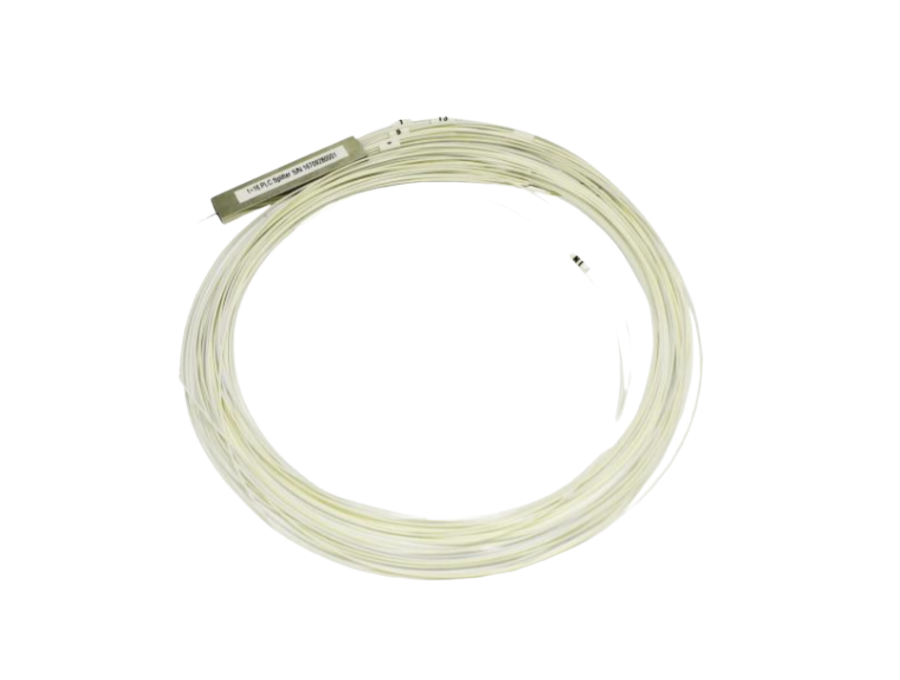 CO-S-PL-132-TUBE-900-SCA

Fiber Optic Splitters 1×32 PLC CONNECTICO
Housing type
Mini metal box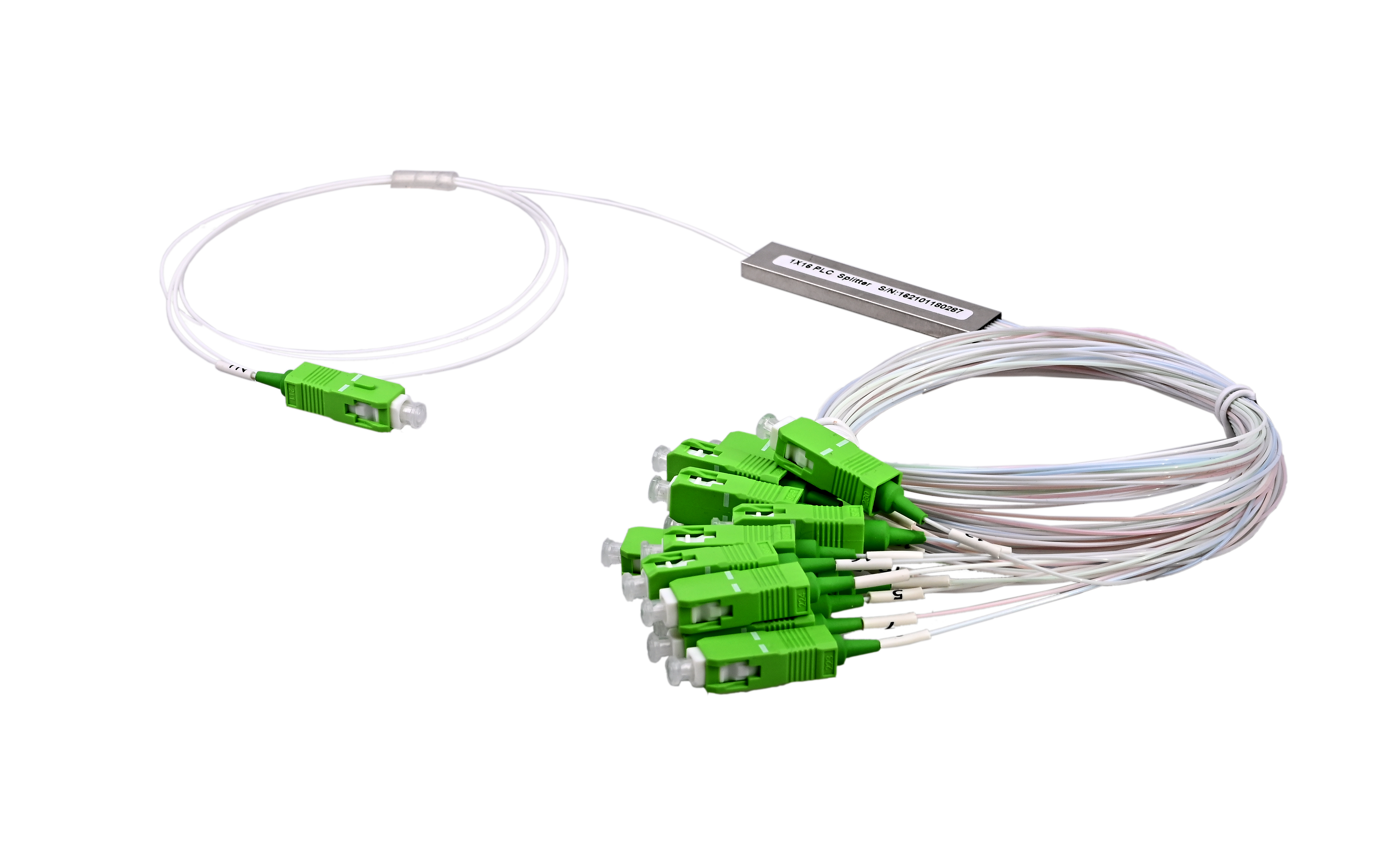 CO-S-PL-116-TUBE-900-SCA

Fiber Optic Splitters 1×16 PLC CONNECTICO
Housing type
Mini metal box
1
2